Very good story…enjoyed reading and hope to read more from this blog soon.
What's love got to do with it?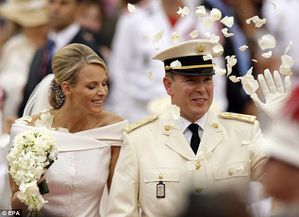 Back in July, before my sister got married, I went to the hairdresser where the TV was showing Albert and Charlene de Monaco's wedding. Everybody in the saloon was laughing because we heard a day before the future bride tried to fly away.
My hairdresser looked at me and asked: "Why did she pick him?"
I replied to her that maybe it was because of the money he has. I was joking of course.
My hairdresser looked back at me and said that she would be a fool if she chose the money over love.
"I had a lover who had a lot of money. He bought me a lot of things, and even asked me to marry him. But I refused" she said. "I wasn't happy at all with him. Besides, he wanted to move in another town with me. I didn't want to…
View original post 201 more words